Joey Dee and The Starliters werebest known for their successful million-selling recording "Peppermint Twist" (1961)
The most famous team of Joey Dee and The Starliters is considered to be Joey Dee, David Brigati, Larry Vernieri (vocals), Carlton Lattimore (organ), Sam Taylor (guitar) and Willie Davis (drums). Later members of the touring group would include Eddie Brigati (David's brother), Gene Cornish, and Felix Cavaliere - three-quarters of
The Young Rascals
- as well as guitarist Jimmy James (later known as
Jimi Hendrix
in 1965-66), Charles Neville of The Neville Brothers and a young
Joe Pesci
on guitar in 1961.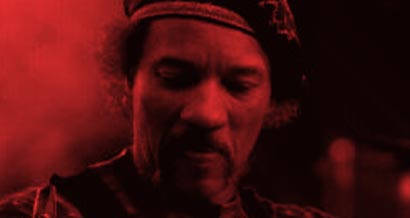 Charles Neville
The Young Rascals,


Felix Cavaliere, Dino Danelli, Gene Cornish, and Eddie Brigati
Jimi Hendrix when he was Maurice James, playing with Joey Dee and the Starliters. November,1965.NYC.
Joe Pesci sings, on his own album, the Beatles' "Got to get you into my life," "The Fool on the Hill," and "Fixing a hole". Also three Bee Gees compositions, "Holiday," "To love somebody," and "And the sun will shine".